August 24, 2016
On saturday the 20th of august the Prinsengrachtconcert took place, which is perhaps the most unique classical music concert in the Netherlands.
Every year, at the heart of the Prinsengracht a stage is placed in the water, where each year a different soloist is asked to perform. This year Ann Hallenberg from Sweden had the honour. The concert is freely accesible for the public and what makes it so unique, is the fact that you can take your boat to attend the concert. In addition to all the boats the bridges, streets  and even windows are also filled with people who are looking to enjoy the music.
The closing song is never a surprise, because this will be "aan de Amsterdamse grachten" (at the Amsterdam canals) by Wim Sonneveld. The moment this song is started everyone will sing along, goosebumps guaranteed! https://youtu.be/EE2hICYFHj8.
If you wish to be there for next year's edition, make sure you sail your boat there on time, the number of boats allowed is limited!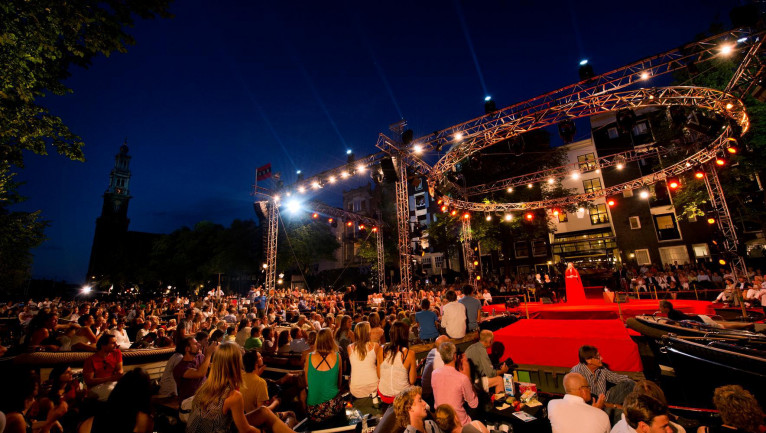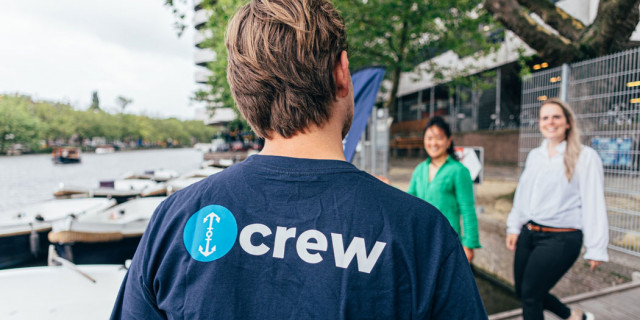 New vacancies
January 21, 2023
Is working at Sloepdelen something for you? Are you looking for a social job with responsibility? Working in a cozy team and getting all the space for your talents? At Sloepdelen we don't look at education, but at knowledge, talent and character: are you not sure yet what you want in terms of work, but do you know what you are good at? Let us know what you are looking for and what you are absolutely good at. Apply directly…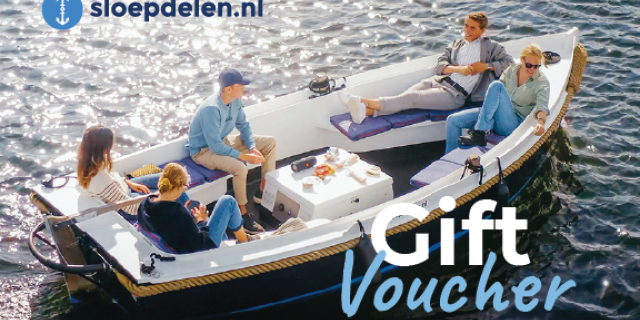 The Sloepdelen Gift Voucher
December 17, 2022
No more gift stress this month! No trip to the shops just before closing time. Not an expensive hairdryer. Not a cheap candle. No awkward secret santa. No scratch calenders. No empty hands. No, no more worries from now on, because we have the ideal gift ready for you this year! The Sloepdelen Gift Voucher! Choose from one of the amounts, fill in your details and we will take care of the rest! A festive gift card is coming your…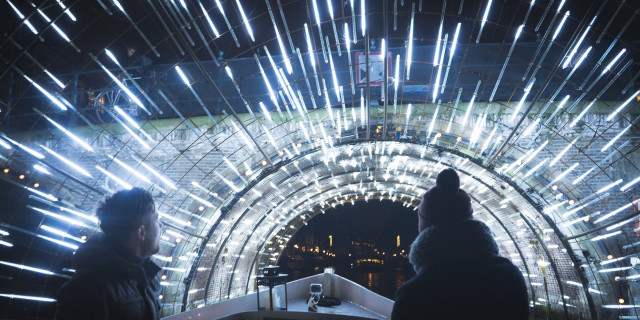 Amsterdam Lichtjesfestijn
November 20, 2022
It's almost time! During the eleventh edition, this festival takes you into the world of the imagination. Be inspired by the twenty light artworks against the wintry backdrop of Amsterdam and Imagine Beyond. The 20 works of art are placed in and around the canals of Amsterdam Center East. From December 1 to January 22, the lights go on every evening at 5 p.m. Experience this amazing light event while sailing on the Amsterdam canals in one of our sloops.…