August 26, 2022
A festive presentation to kick off La Vuelta
Last Thursday, August 18th, La Vuelta festively kicked-off with a team presentation in our Utrecht! No less than 23 participating teams presented themselves to the public after a short bike ride through Hoog Catharijne on the Vredenburgplein.
After this the cyclists moved towards the stairs of Tivoli, where we were waiting for them with 7 of our shiny sloops! Each team stepped aboard one by one and presented a view to the whopping 12,500 cycling fans along the quay! We laughed, danced, took loads of pictures and ofcourse reenacted the Titanic scene multiple times. In short, a great kick-off of this cycling festival!
View the photos here!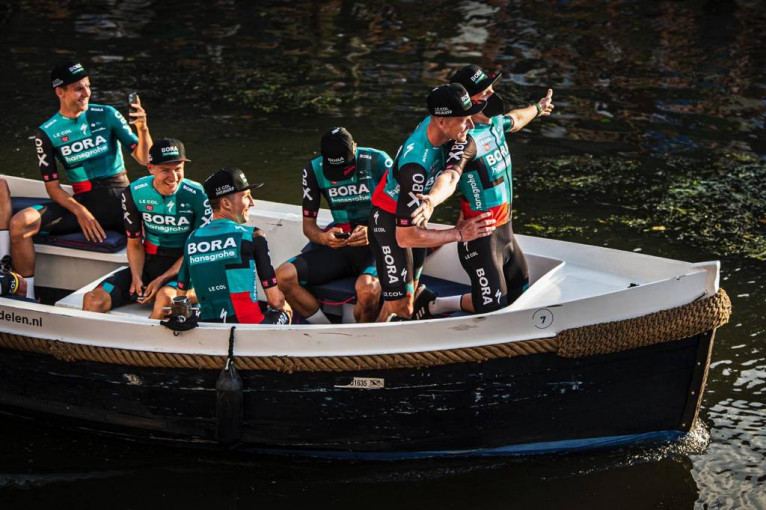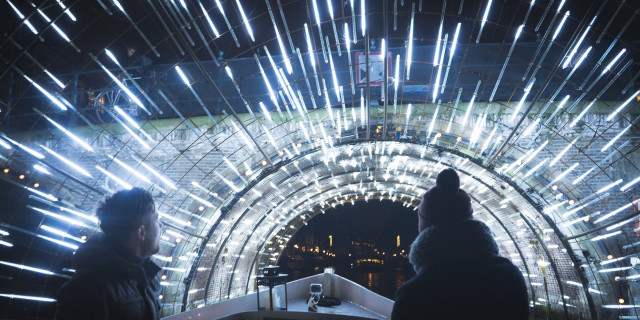 Amsterdam Light Festival
November 20, 2022
It's almost time! During the eleventh edition, the ALF takes you into the world of the imagination. Be inspired by the twenty light artworks against the wintry backdrop of Amsterdam and Imagine Beyond. The 20 works of art are placed in and around the canals of Amsterdam Center East. From December 1 to January 22, the lights go on every evening at 5 p.m. Experience Amsterdam Light Festival sailing on the Amsterdam canals in one of our sloops. And if…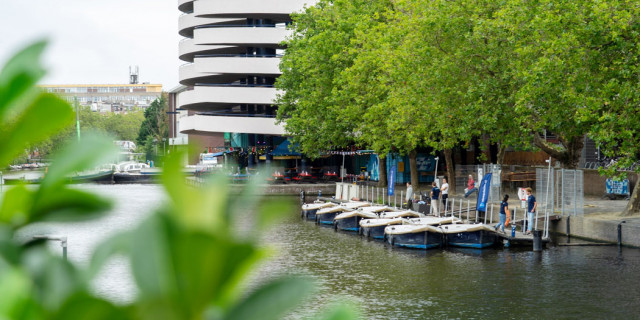 Winter Sale at the Elandsgracht dock!
October 29, 2022
From 1 November you can sail with a discount! Yes, the winter season is about to begin! From 1 November, almost all locations will close, except for our dock at the Elandsgracht. Sometimes people forget how nice it can be to sail in this season, but don't be fooled: sailing through Amsterdam in the twilight with a blanket, looking at all the glittering splendor along the side is perhaps even more fun than sailing in the summer! Let alone when…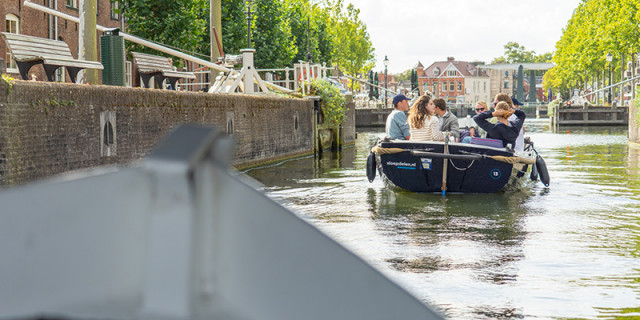 Hibernating locations
October 17, 2022
Don't worry, Amsterdam will remain open! From November 1, our sloops will be back in their winter storage to get ready for a great new high season in 2023! Huizen and Loosdrecht are already in hibernation. In Utrecht, Leiden and Haarlem you can enjoy the autumn scenes on the water until 1 November. So book your trip quickly at one of these locations! Sailing in the festive month of December or usher in the new year in January? Don't worry,…