August 26, 2022
A festive presentation to kick off La Vuelta
Last Thursday, August 18th, La Vuelta festively kicked-off with a team presentation in our Utrecht! No less than 23 participating teams presented themselves to the public after a short bike ride through Hoog Catharijne on the Vredenburgplein.
After this the cyclists moved towards the stairs of Tivoli, where we were waiting for them with 7 of our shiny sloops! Each team stepped aboard one by one and presented a view to the whopping 12,500 cycling fans along the quay! We laughed, danced, took loads of pictures and ofcourse reenacted the Titanic scene multiple times. In short, a great kick-off of this cycling festival!
View the photos here!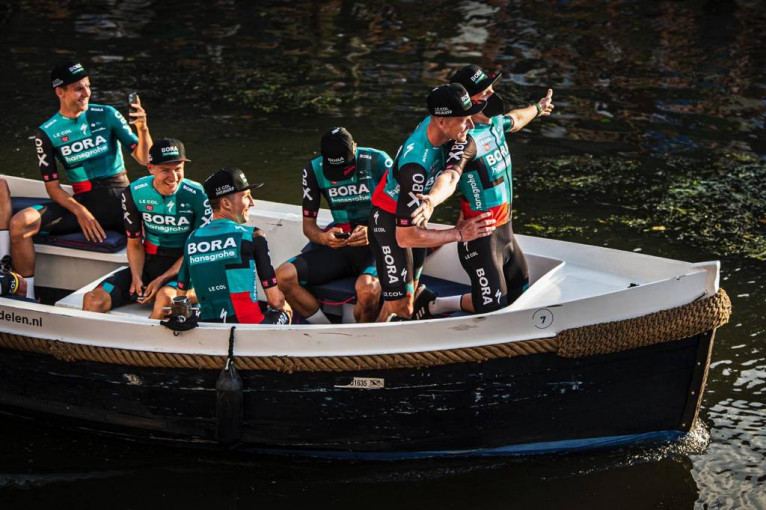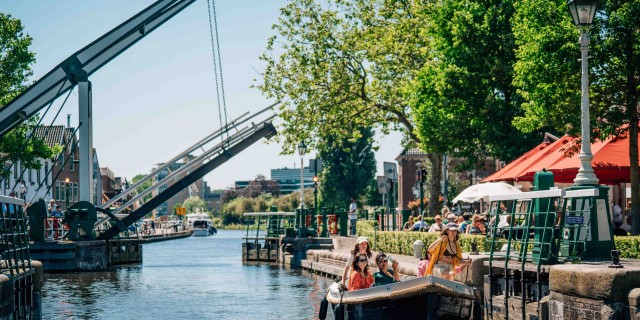 Our new location in The Hague
July 6, 2023
Discover our newest location In recent years, The Hague has invested in opening up old waterways, so you can now cruise the most beautiful routes through the old city center. Explore the beautiful canals and cruise past old defense gates. Discover historical stories that took place along the water, from Jan Steen to Hendrik Jut! During the city tour you will discover the ancient canals of The Hague. Discover the historic city center of The Hague and spot for example…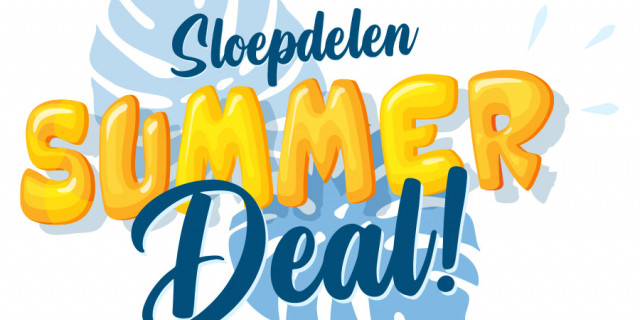 Summerdeal 2023
May 12, 2023
He's here again! Have you found it on our website yet? It's hidden, but possibly the best deal you're going to find this summer, the Sloepdelen Summer Deal 2023! With this deal, you can cruise throughout the country at a stunning 50% discount. The deal applies to a 4-hour trip, so a nice day out! In Amsterdam or Utrecht you sail for only €135 in total. Rather discover another city? Then book in Haarlem, Leiden, Zwolle, The Hague or Loosdrecht…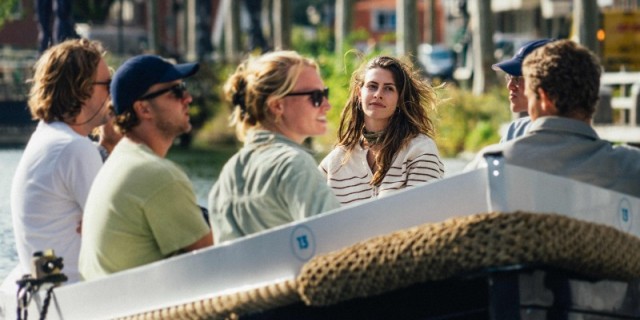 New locations!
March 22, 2023
Sloepdelen now also in Zwolle and The Hague! It is March! And that means all our docks are open again. You already know our docks in Amsterdam, Utrecht, Leiden, Haarlem and Loosdrecht, but this summer we can also be found at two new locations: Zwolle and The Hague! Check out location Zwolle here. Sailing through Zwolle's ring of canals is a wonderful way to discover the Hanseatic city. On your own boat, you sail right through the heart of the…