June 7, 2018
From the 21st until the 24th of june the "Leidse Lakenfeesten" will take place, a festival filled with performances, events and 'gezelligheid'.
Throughout the whole city of Leiden there is a lot to do on and next to the water. Definitely worth taking a boat trip through the canals during these days.
A public favourite during the Lakenfeesten is the Dragonboat race. Led by upbeat drums the zealous rowing teams will battle to be the first to push their dragonhead over the finish line. This race will take place at the Boommarkt, where our boats are also situated
For more information on the festival please visit their website
Have fun on the water!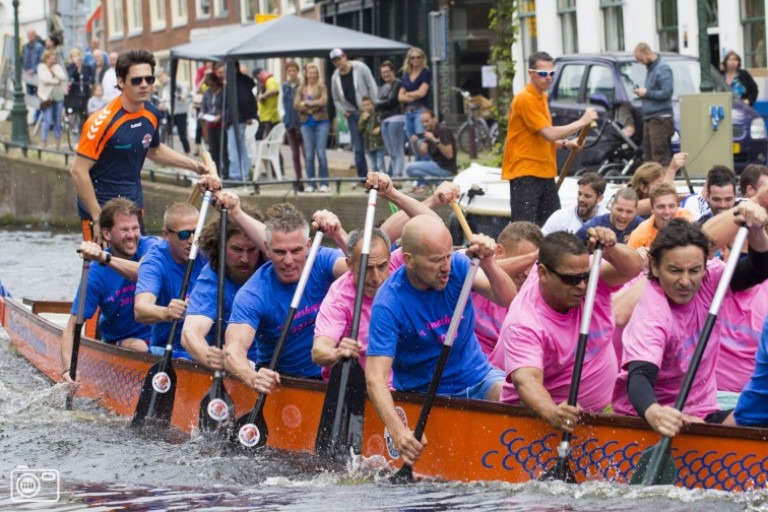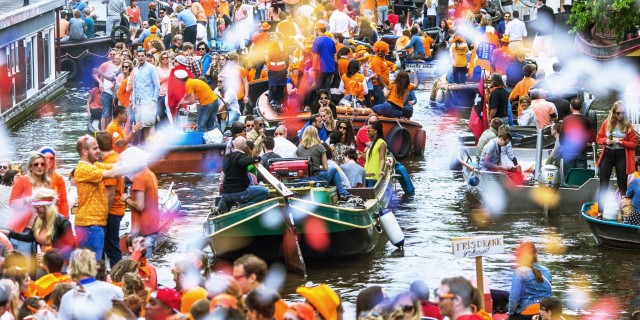 Rent a boat on Kingsday in Amsterdam!
April 19, 2021
Sail like a king on Kingsday Rent a boat with in Amsterdam on Kingsday. Enjoy our normal rates this year (2021)! With the current measures regarding Covid-19, we decided rent out our boats for the regular pricing. Sailing on Kingsday has never been any cheaper! Get the orange clothing from storage, get some bites and drinks and come to our dock. The boat will be ready for you to sail away for a lovely day on the water. Make sure…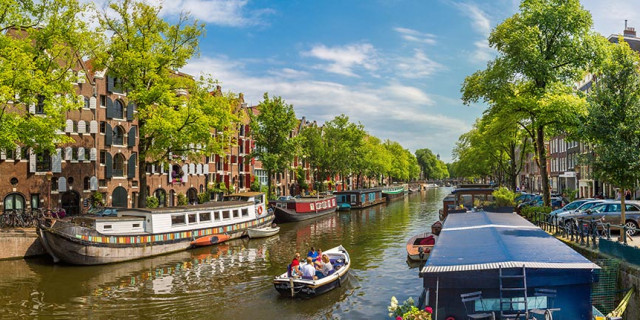 Re-opening Sloepdelen Amsterdam
April 15, 2021
Our locations in Amsterdam are available again! Great news! Due to a court order, we're allowed to rent out our boats again! With the reopening of our rental locations in Amsterdam, sailing will once again be possible at all of our locations. With a beautiful new scaffolding at the Elandsgracht and our famous location at the Mauritskade, we're ready to welcome you aboard once again! Don't forget to read up on the current Covid-19 measures before making a booking and…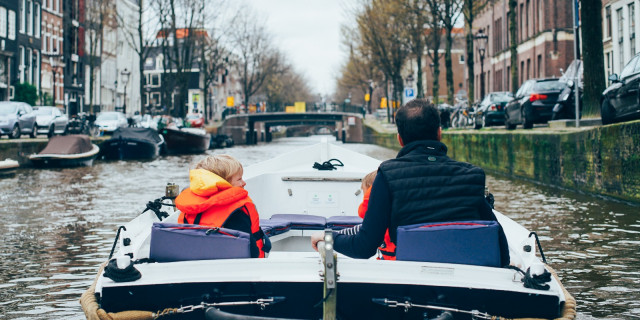 We're open again!
February 17, 2021
Yes! After a short stop during the winter, we're ready to sail once again! Starting this february the 20th it will be possible to sail on one of our boats again! With the exception of Utrecht and Loosdrecht, which will be reopened at a later date, all of our locations will be available again. Due to the current situation we are constantly adapting our measures in order to ensure a safe sail for everyone. Our current Covid-19 measures can be…